Dreamers come in all shapes and sizes…
A Dog's Dream Dreamer's Foundation is a 501 certified non-profit dedicated to promoting dog welfare. Our first priority is to assist veterans and their families that find themselves facing an unwanted decision to get rid of their pet. Unforeseen circumstances can catch anyone off guard, and we want to help keep pets with their families rather than find themselves in a shelter or on the street. Our Operation Keep Your Spanky program is set up to provide food and low-cost veterinary care to help veteran and military families when they have a financial hardship. We work tirelessly within the Eastern North Carolina community to raise awareness and resources to help promote the humane treatment of unwanted and misplaced animal and responsible pet ownership.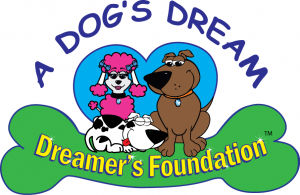 Some of our events include:
Operation Keep Your Spanky
Family Fun Day
Dog's Night Out
Puppy Wonderland
To learn more about Dreamer's Foundation please visit our website.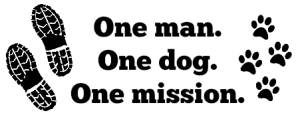 When Dan, an injured war vet, rescued a pup named Spanky no one knew that it would be Spanky that would in turn save Dan's life. To celebrate their bond, and help other service members keep their companion animals, Dan and Spanky are setting off on a 6,000 mile cross country journey. With just $50 and a backpack, this dynamic duo with rely on the help and compassion of people across the country as they travel to raise awareness and provide financial assistance to veterans so that they can keep their beloved animal companions. You can help by visiting the Operation: Keep Your Spanky site.