Your Dog's Home Away From Home
Here at A Dog's Dream, we offer the tons of amenities for your K-9. Whether they are here for one night or ten nights you can be sure that your furry friend is safe and loved. We proudly serve high-quality dog food to all our dreamers, however, we strongly recommend that you bring your dog's preferred food in a sealed container marked with their daily feeding instructions. You are also encouraged to bring a toy, blanket, or comfort item to make your dog feel more at home during his or her stay.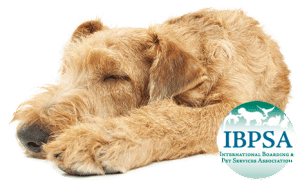 All of our boarding packages include:
24 hour Monitoring, 365 Days a Year
Private Dream Kennels
Raised Cozy Cots & Fleece Blankets
Huge Indoor and Outdoor Play Areas
Courteous, Expertly Trained Staff
We offer a variety of options to spoil your pet while they stay with us including: day play, pool time, kennel bath, nail trimming, snack kong, frosty paw ice cream, extra walks, brush-outs, 1 on 1 time with staff, and much more!
We also offer discounts for dogs staying in the same kennel and military discounts on standard boarding.
*All boarders get potty breaks, bed, and bowls.
* $3/night Peak Holiday charge
* $3/night Peak Holiday charge
Panel only seen by widget owner
We require all owner-provided food to be pre-bagged in individual Ziplock bags for each serving. Bags need to be labeled with dog's first and last name. Please provide one extra day of bagged food in case of emergency. If your food is not pre-bagged, there will be a $2 per serving charge for us to bag it for you.
We care enough not to share! The safety and care of your pets is always our first priority. Our policies and requirements set us apart from the pack. At A Dog's Dream, we feel it is necessary to go above and beyond the standards of care. As such, we set the bar for high standards. We do require that your dog be spayed/neutered and be current on all vaccinations including Bordetella, Distemper, and Rabies. You must show proof of vaccinations. We require all dogs to pass a social evaluation prior to using our services.
Hours may vary on major holidays, click here for details.