Our story begins when Dan Spangler adopted a young pup named Spanky. He had been injured in Iraq and Spanky was a constant companion as he dealt with medical issues. In 2004, he was medically retired and became a certified dog trainer. Since the, Dan and Spanky have spend much of their time helping others.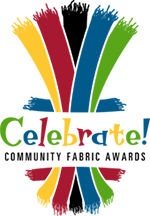 By 2010, they started A Dog's Dream to spend their days together and help other fur-parents and fur-babies have healthy lives together. They have set the bar high by not only catering to the physical safety and needs of the dogs in their care, but also making sure they feel safe, loved and stressors are minimized.
Shortly after opening A Dog's Dream, Dan created the Dreamer's Foundation, a non-profit organization that has assisted in rescue efforts and recently began working with veterans to help them keep and care for their furry friends. Dan's passion and commitment to the local community lead him to be awarded the Community Fabric Award in 2015.
Why do we do what we do? Love for our friends… including those with paws.