A Well Trained Dog is a Happy Dog
We offer a wide range of professional dog training services including:
Puppy Training
Private, In-Home Training
Behavior Modification Training
Therapy Dog Training
Emotional Support Training
AKC Canine Good Citizen
And fun group classes in your community!
If you don't see what you're looking for on this list, Call (252) 514-2502 for more details on our dog training services.
All of our dog training is in cooperation with Sally Said So and their team of trainers.
We care enough not to share! The safety and care of your pets is always our first priority. Our policies and requirements set us apart from the pack. At A Dog's Dream, we feel it is necessary to go above and beyond the standards of care. As such, we set the bar for high standards. We do require that your dog be spayed/neutered and be current on all vaccinations to include Bordetella, Distemper, and Rabies. You must show proof of vaccinations.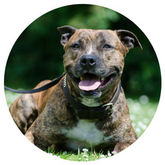 Aggression Training
We train to correct aggression and other dangerous behaviors such as territory aggression, fear aggression, food guarding and begging, whining, crying, and submissive urination.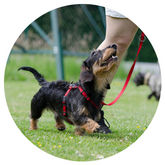 Beginner Training
Our obedience system is based on fun engagements that build focus. A great introductory class that teaches simple cues like sit, come and stay.

Behavior Modification
We use positive reinforcement to correct behavioral issues such as barking, digging, jumping up, biting, chewing and other dog and puppy problems.

House Breaking & Potty Training
Our professional trainers can train dogs to eliminate in litter trays, potty pads, or outdoors.

Puppy Training
Help your puppy to develop critical social and obedience skills, plus you can get all your important puppy questions answered!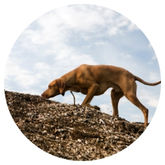 K9 Nose Work Training
Nose work is a great activity for dogs of any age. Engaging for both you and your dog, nose work training is fun and rewarding.
Come visit A Dog's Dream in New Bern, NC for dog boarding or daycare, dog training, dog grooming, and more.